Securities Law
These are my personal notes on various issues relating to securities law including SEC filings, enforcement issues and more. I am not a lawyer.
Some lesser known facts about the SEC
June 16, 2019
Here are a few interesting observations about the challenges faced by the SEC in regulating securities markets and investment activities.  1. The SEC staff consists of 4,500 people and their...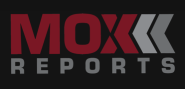 Moxreports assesses the JOBS Act
June 16, 2019
The recent SEC fraud charges against Longfin Corp (LFIN) are a good opportunity to take a broader look at the grossly misnamed "JOBS Act", which substantially lowered listing standards while...